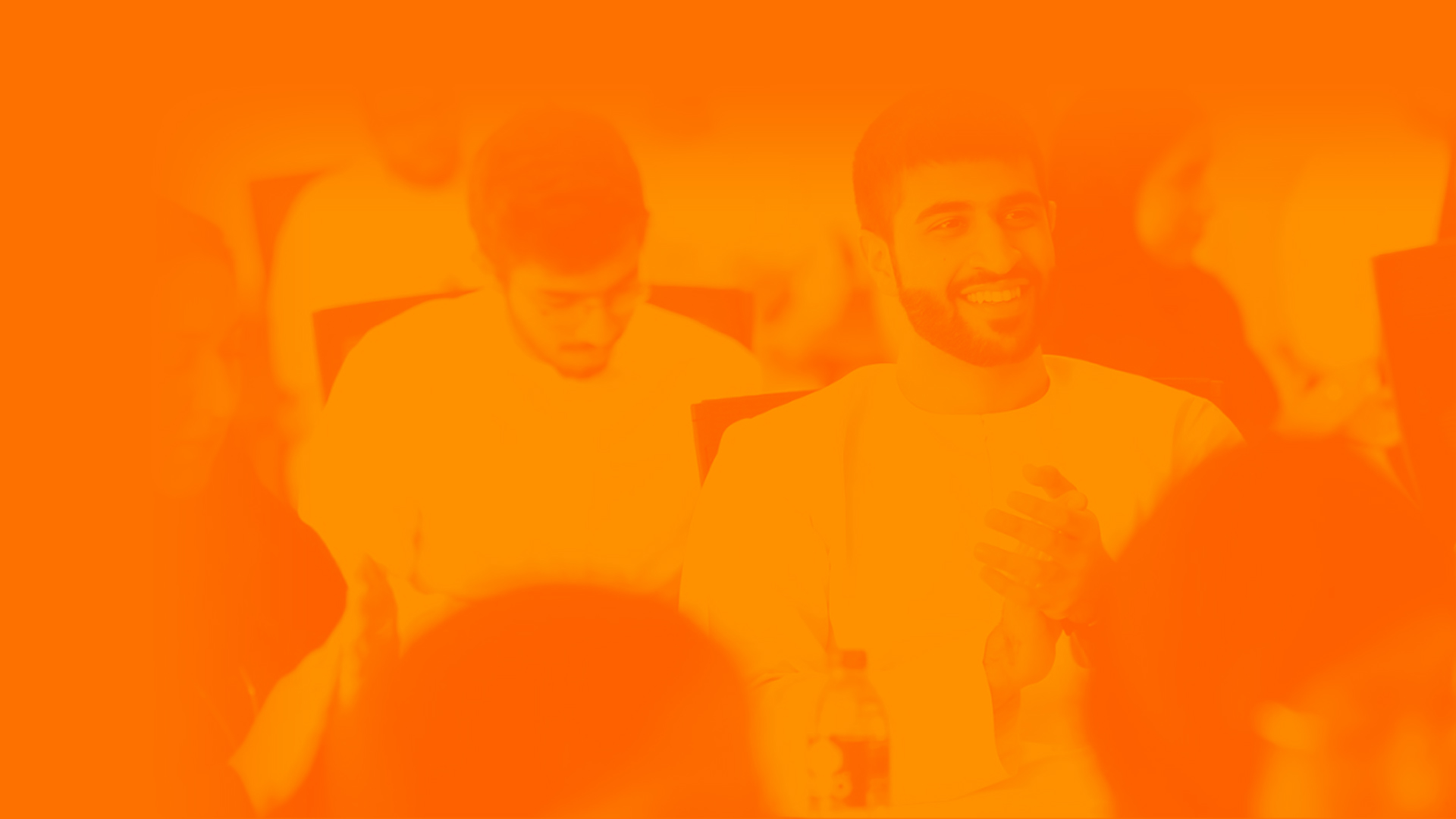 Overview Of
Intelak Idea Lab
A practicum that builds the foundations of entrepreneurship and innovation for UAE Nationals
Intelak Idea Lab
A three week programme targeted specifically to UAE Nationals. The Intelak Idea Lab is an immersive series aimed at developing innovative approaches to unique challenges across the aviation and tourism sector. This foundational programme provides education, business use cases and mentorship for local talent. Participants that join the Intelak Idea Lab programme learn how to turn innovative ideas into transformational and viable businesses, with the ultimate goal of moving to the Incubator and Accelerator programmes within the Intelak Hub.
Why Should You Apply
Ability to contribute to the UAE's strategic vision of enabling Emiratis in building a competitive economy

The chance to develop your start-up ideas in aviation and the tourism sector

Industry feedback from mentors from the principle partners

Gain structured mentorship and business acumen tools and training
Who Should Apply
Professional proficiency in English

Interested in entrepreneurship

Must be able to attend all four workshops, which are scheduled on weekends and evenings to accommodate applicants' existing full-time work and university commitments
Workshop One: Kick Off & Design Thinking
We'll introduce the principles of the design thinking process and how to apply human centred design. We'll touch upon the four key stages: discover, define, develop and deliver and specifically dive deeper into the first two. Working with our mentors you will research and capture underlying reasons what people need within the field of aviation/travel/tourism today. Based on your research you will define their product market fit.
Workshop Two: Prototyping and Market Insights
This session will be all about creativity, ideation and experimentation. You will come up with different business ideas based on their insights from workshop one. We'll arm you with several brainstorm techniques in order to collectively come up with innovative ways to tackle your services and products. The second part of the session will be all about bringing these ideas to life in prototypes, and in that, exploring different of prototyping techniques.
Workshop Three: Testing and Storytelling
We will focus on the delivery phase, meaning - testing the business ideas with an audience and getting instant feedback. We'll dive deeper into storytelling and using it as a means to engage your audience with your service and/or product.
Workshop Four: Presentation
You will be able to both validate and iterate their your before presenting them to the group and senior management team at the Emirates Group, Dubai Tourism, Accenture and Microsoft.
When to Apply By
Submissions open for cohort 4.

Submission Close for cohort 4.

Notification of successful placement in cohort 4.

Kick off of four design thinking workshops.

Final presentations to the principle partners.

Intelak Idea Lab Graduation and showcase to the Intelak board for a chance to be part of Intelak Incubator's pre-incubation bootcamp for cohort 9.