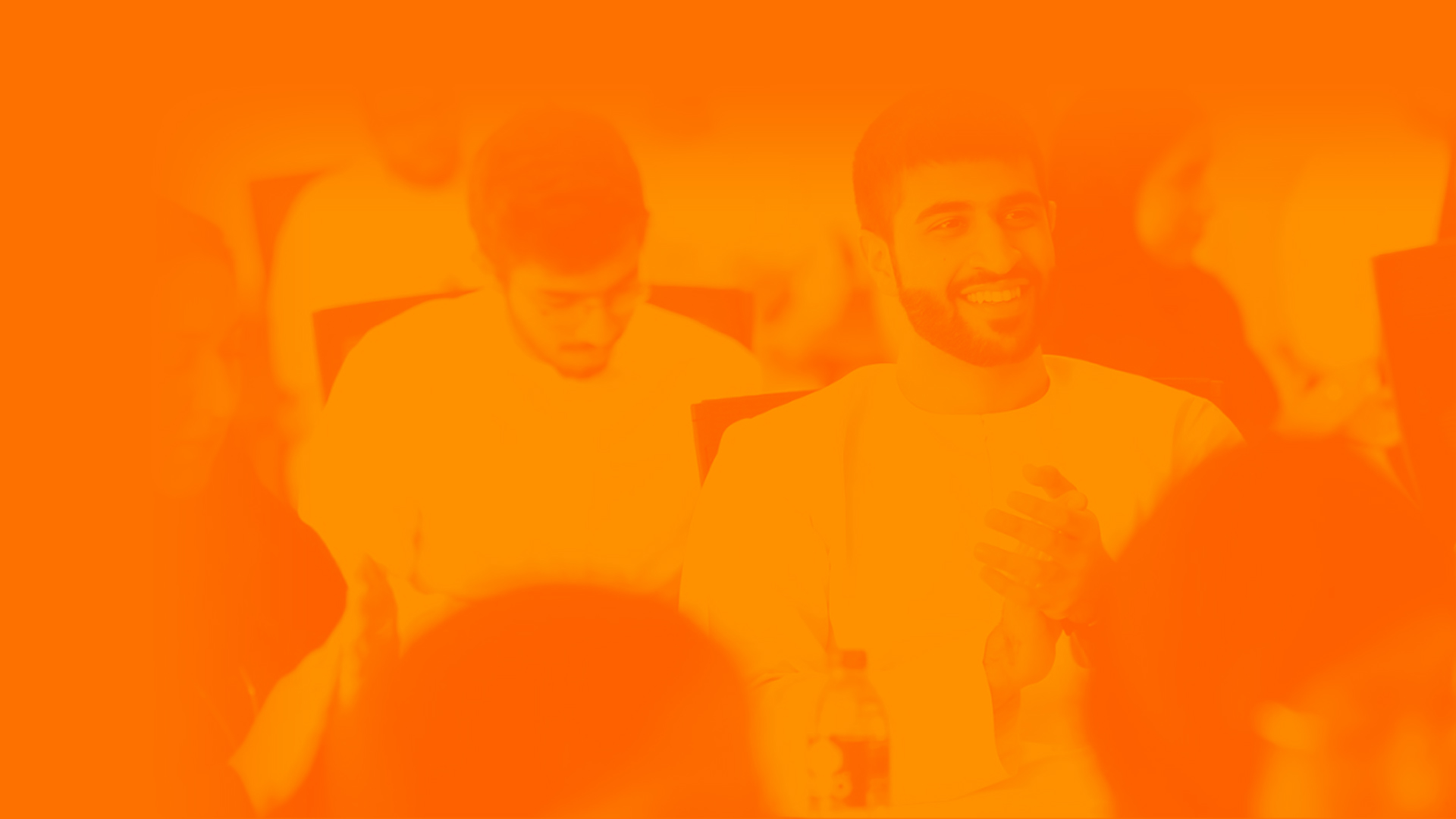 Intelak Idea Lab
Cohort 5
Supporting UAE Nationals to launch and grow their aviation, travel and tourism ideas.
Intelak Idea Lab
The Intelak Idea Lab is a one-week immersive workshop-style programme targeted specifically to UAE Nationals, aimed at developing innovative ideas that can tackle challenges across the travel, aviation & tourism sectors. The foundational capacity-building programme tests participants through an ideation and pitch process, providing a platform to for them to play a part in the conversation around the travel, aviation & tourism start-up ecosystem. Being provided with hands-on training and mentoring, participants that join the Intelak Idea Lab programme will learn how to turn innovative ideas into transformational and viable businesses.
Programme Benefits
Support the UAE's strategic vision of enabling Emiratis to help build a competitive economy.

Network with other aspiring UAE National entrepreneurs as you become part of a thriving aviation, travel and tourism ecosystem.

Gain industry insights and feedback into what it takes to launch an aviation, travel or tourism start-up from industry experts.

Gain confidence through design-thinking and enhance both your personal and professional development.
Post-Programme Benefits
Receive a Certificate of Completion from Intelak.

Pitch & graduate at Expo 2020.

Join exclusive events and workshops at Expo 2020.

Become an Intelak Hub community member.

Receive on-going support from Intelak Hub's four principle partners: Emirates Group, Dubai Tourism, Accenture & Microsoft.

Receive Intelak Hub membership granting each member an "All-Access Pass".

Receive dedicated mentorship to help launch a start-up.
Idea Lab Programme Content: Workshop Details
Workshop One: Discover & Define
17:00 – 19:30 on Sunday, 7 November 2021 (2.5 hrs)
We will introduce the principles of the design thinking process and how to apply human-centred design. We will touch on the four key stages: discover, define, develop and deliver and specifically dive deeper into the first two.
Workshop Two: Design & Develop
17:00 – 19:30 on Monday, 8 November 2021 (2.5 hrs)
Working with our mentors, you will research and capture underlying reasons what people need within the field of aviation/travel/tourism today. Based on your research you will define their product market fit.
Workshop Three: Experiment & Prototype
17:00 - 19:30 on Tuesday, 9 November 2021 (2.5 hrs)
This session will be all about creativity, ideation and experimentation. You will come up with different business ideas based on insights from workshop one. We'll arm you with several brainstorm techniques in order to collectively come up with innovative ways to tackle your services and products. The session will be all about bringing these ideas to life in prototypes through exploring different prototyping techniques.
Workshop Four: Test & Iterate
17:00 - 19:30 on Wednesday, 10 November 2021 (2.5 hrs)
We will focus on the delivery phase- testing business ideas with an audience and getting instant feedback. During this session you will present your prototypes to industry experts for feedback before developing the next iterations of your solutions.
Workshop Five: Tell Your Story!
17:00 - 19:30 on Thursday, 11 November 2021 (2.5 hrs)
We will dive deeper into storytelling and using it as a means to engage your audience with your service and/or product.
Share & Show: Pitch Day
17:00 - 19:00 on Monday, 15 November 2021 (2 hrs)
You will pitch your prototypes and solutions to senior managers from the Emirates Group, Dubai Tourism, Accenture and Microsoft.
When to Apply by
Submissions Open

Submissions Close

Finalist Announced

Idea Lab Programme Kick-off

Idea Lab Programme Show & Share

End of Programme Showcase & Graduation (TBC)
Note: All dates are subject to change.