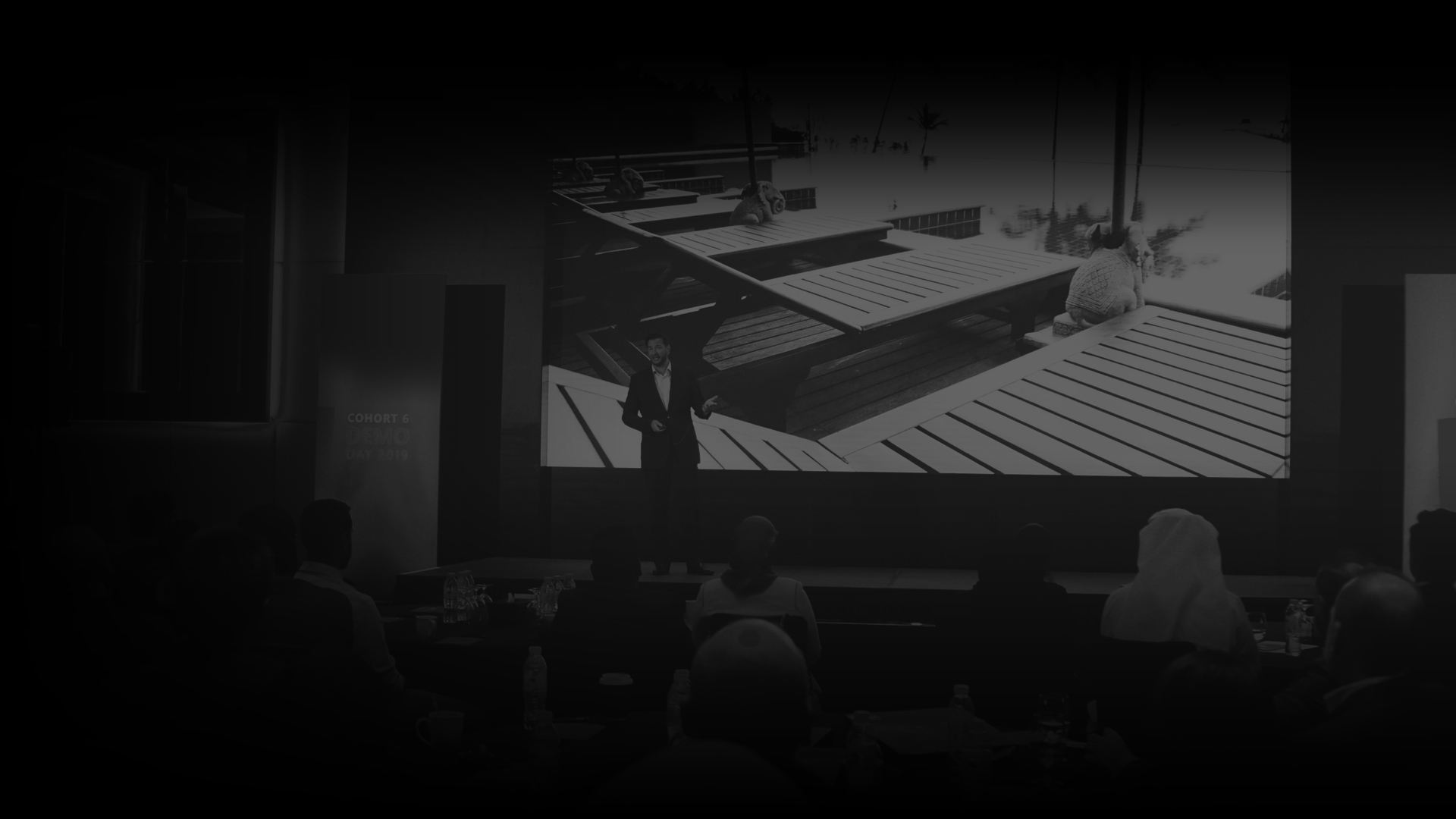 Intelak Accelerator
A comprehensive and immersive programme that understands the needs of late-stage start-ups.
Intelak Accelerator
The region's only eight-week accelerator programme that takes viable business solutions to the next level by offering start-ups growth and scaling opportunities, along with intimate access to principal partner mentoring, investors, and alumni and networking platform. The selected start-ups will have the opportunity to develop a city-wide implementation of their business solutions and exclusive visibility and pitching opportunities at Expo 2020 & GITEX Future Stars – the region's premier technology event.
Why Should You Apply
The virtual programme allows maximum agility and facilitates global participation.

Capitalise on the interconnectedness of the global aviation and tourism industry whilst using Dubai as the proof-of-concept platform for your start-up.

Leverage a digital alumni network of past participants for additional support, collaboration and potential business opportunities.

Gain curated access to Intelak's Investor Breakfasts, Founder Summits, Industry Panels and Legal and Licensing Clinics to grow your start-up in Dubai.

Prime exhibition space and pitch opportunity at Expo 2020 and GITEX Future Stars.
Who Should Apply
You have an innovative tech solution in the aviation, travel or tourism space that meets one of Intelak's challenges.

Your business is a growth stage start-up or scale-up.

You are looking to expand into Dubai and implement your product or service in the city, or you are looking to have
Dubai as one of your proof of concept cities.

Your product or service is favourable for the business environment in Dubai from a technical and legal standpoint.

Your business has at least 2 full-time team members.
Intelak Accelerator Challenge Statements
If you are building an innovative solution to solve one of the below challenges, apply now to work alongside us to scale your solution!
Programme Offering
Access to work alongside our principal partners.

Discounts, tools and deals to support you to launch your solution in Dubai.

The opportunity to pitch on stage at Expo 2020 & GITEX Future Stars, part of GITEX Technology Week.

The opportunity to strategically position your start-up in a thriving aviation and tourism hub regardless of location.
Programme Timeline
Announcement of the top 10 finalists